Miyazaki's Final Film Smashes Box Office with No Marketing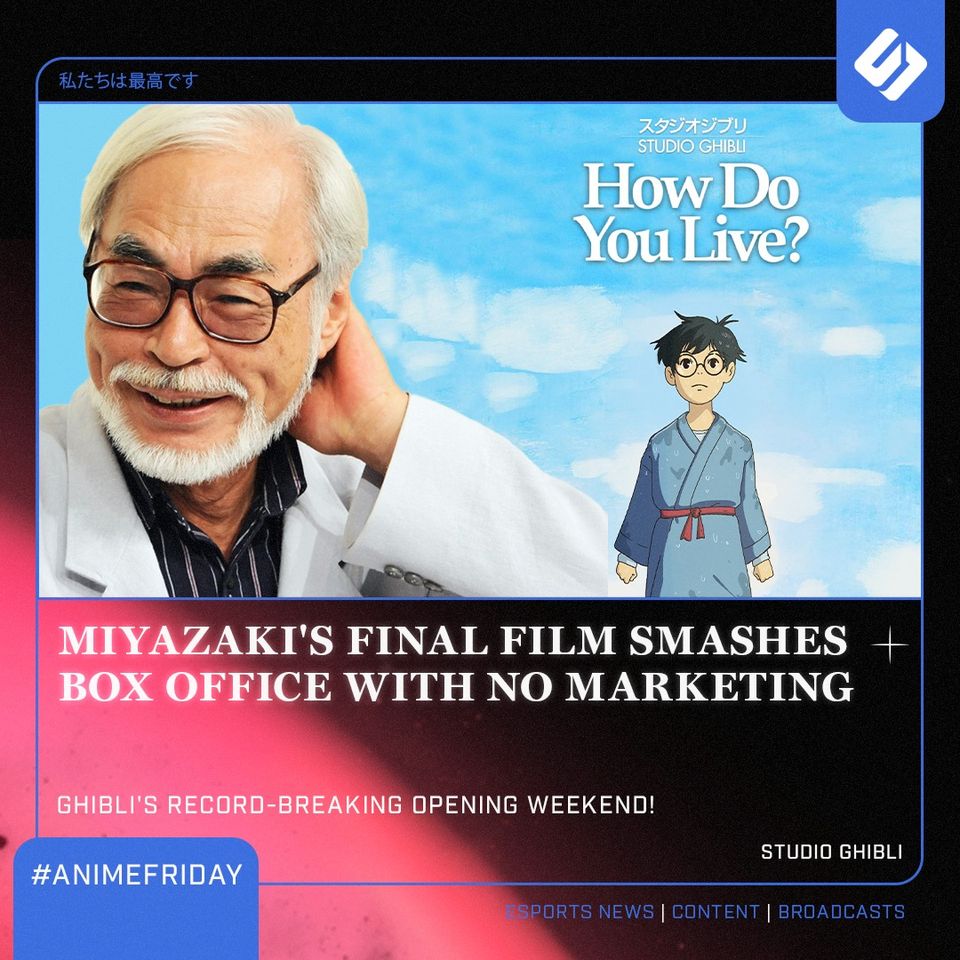 Hayao Miyazaki's farewell film, "The Boy and the Heron," stands as a testament to the enduring power of storytelling and the profound impact of a legendary filmmaker. Originally titled "How Do You Live?" and produced by the renowned Studio Ghibli, the film has captured the hearts and imaginations of audiences across Japan, shattering records and redefining the notion of cinematic success.
In an era dominated by elaborate marketing campaigns and strategic promotional efforts, "The Boy and the Heron" has emerged as a refreshing anomaly, demonstrating that genuine artistic brilliance and a compelling narrative can transcend the need for extravagant marketing tactics. The film's resonance lies in its ability to evoke deep emotions and create a genuine connection with its viewers, relying on word-of-mouth praise and the reputation of Hayao Miyazaki's previous works to draw audiences in.
The opening weekend's staggering box office figures of 1.83 billion yen ($13.2 million/PHP 700+ million) stand not only as a remarkable financial achievement but also as a testament to the cultural significance of Studio Ghibli and Miyazaki's storytelling prowess. The film's captivating storyline, combined with the signature visual style that Ghibli is renowned for, has attracted both devoted fans and new audiences alike. This convergence of artistry and storytelling has resulted in a box office triumph that surpasses even the loftiest expectations, marking it as the most successful opening in Studio Ghibli's storied history.