Blacklists' V33WISE Steps Away Temporarily Ahead of MPL PH Season 12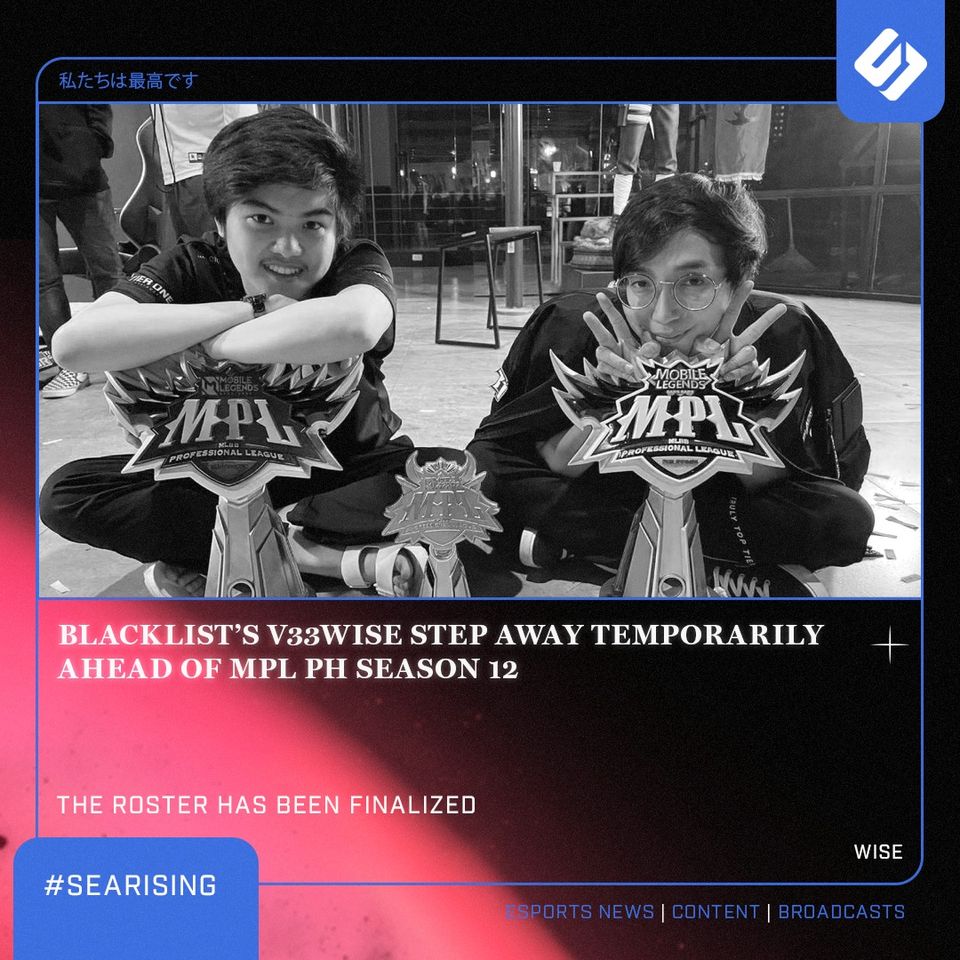 The announcement that the esteemed duo, V33WISE, of Blacklist International will not be participating in the upcoming Mobile Legends: Bang Bang Pro League PH Season 12 has sent ripples through the gaming community. Their absence from the roster is a development that fans and enthusiasts are grappling with, as the anticipation for the league reaches a crescendo.
V33WISE's departure from the competition marks a significant turning point in the narrative of the team and the broader esports landscape. Renowned for their exceptional skill, strategic prowess, and the undeniable chemistry they brought to the battlefield, their absence is deeply felt by those who have followed their journey. The duo's strategic maneuvers, clutch plays, and the iconic moments they've contributed to Blacklist International's legacy have etched their names into the annals of esports history.