Evil Geniuses' Triumph and Paper Rex's Resilience: A Bittersweet Saga of Valorant Champions 2023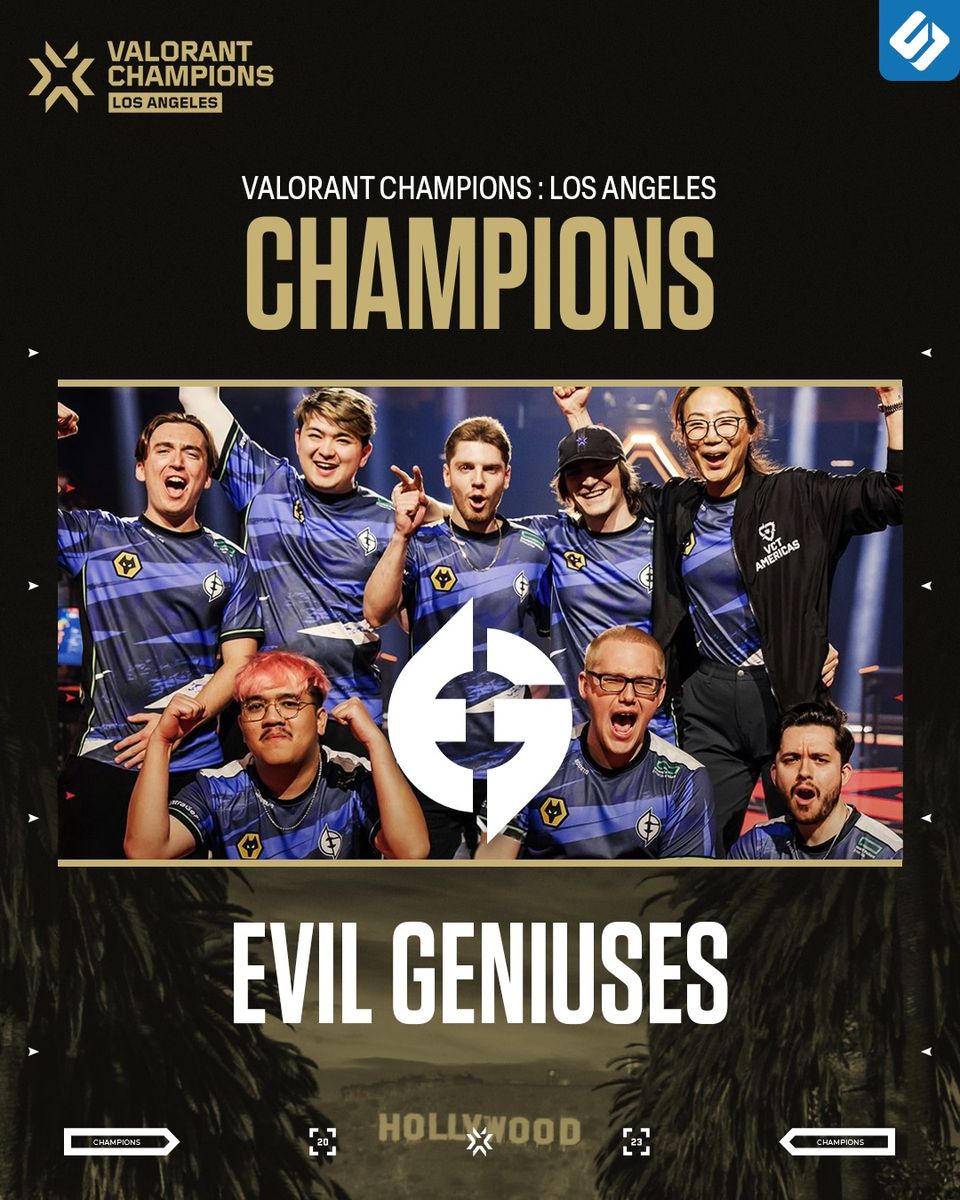 Los Angeles, California - In a resounding display of skill and determination, Evil Geniuses etched their name in the annals of esports history by emerging as the champions of Valorant Champions 2023. Their journey to glory culminated in a grand final clash against Paper Rex, a riveting showdown that showcased the intensity and unpredictable nature of competitive gaming. The 3-1 victory they secured over Paper Rex in the grand final not only cemented their status as world champions but also marked a historic moment in the esports realm.
The grand final was a clash of titans, a test of wit and resilience that unfolded with a palpable air of tension. Both Evil Geniuses and Paper Rex showcased their prowess, each dominating at distinct junctures of the match. While Paper Rex held the advantage of a two-map ban due to their upper bracket position, Evil Geniuses demonstrated an unwavering determination that couldn't be thwarted. Their triumphs on the Split, Bind, and Lotus maps stood as a testament to their strategic prowess and impeccable teamwork.
Champions 2023 was the third installment of the Valorant world championship, but this iteration marked significant milestones. Not only was it the first championship held on North American soil, but it also witnessed the first victory by a North American team. This achievement carried special significance, given that North American teams had previously clinched Masters tournaments, but the Valorant Champions victory solidified their dominance on a global scale in the three-year-old esports discipline.
Paper Rex, the lone Southeast Asian representative in the tournament, showcased their mettle by making it to the grand final. Hailing from a different region, their journey to the championship served as a testament to the diverse and global nature of esports competition.
The Valorant Champions 2023 grand final between Evil Geniuses and Paper Rex will be remembered as a milestone in esports history, a testament to the power of skill, determination, and the unifying force of competitive gaming. As the esports community celebrates this historic victory, it also eagerly anticipates the future chapters that will unfold in the ever-evolving landscape of competitive gaming.